Good Morning, Stampers!
Our little gable boxes are perfect for last-minute gift packaging or party favors! Create unique one-of-a-kind treats as they are food-safe, too! They are a great value as they come 12 boxes to a package and measure 4" x 2 1/2" x 2 1/2" for just $8.00. Pick some up for your upcoming holiday events!
Add a few embellishments to the silver boxes
quickly and easily or stamp and decorate directly
onto the Whisper White boxes! Easily spritz some color
on for a custom project, too!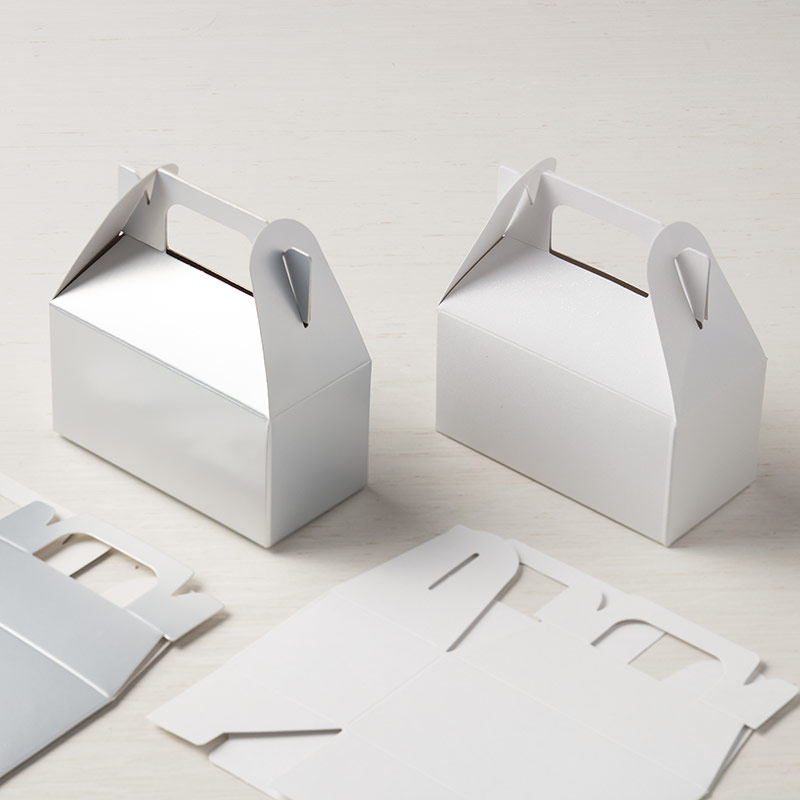 See all of the fun packaging products in
Happie Stampin'!
~Melissa